Penn Toyota > 2018 Toyota 4Runner vs 2018 Nissan Pathfinder
2018 Toyota 4Runner vs 2018 Nissan Pathfinder
Keep it wild.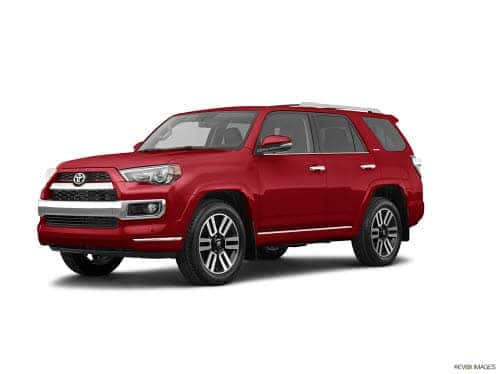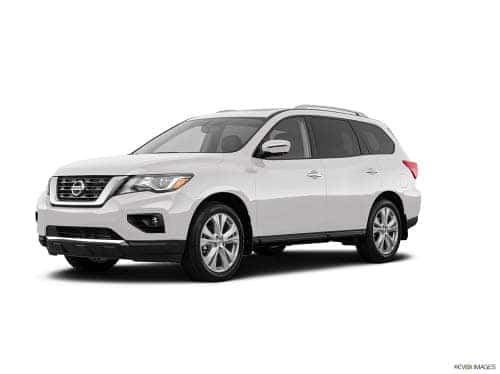 ---
VS
---
| 2018 Toyota 4Runner | vs | 2018 Nissan Pathfinder |
| --- | --- | --- |
| $38,115 | MSRP | $31,040 |
| 4.0L 6-Cylinder | Engine | 3.5L 6-Cylinder |
| 270 HP @ 5600 rpm | Horsepower | 284 HP @ 6400 rpm |
| 17 City/21 Highway mpg* | Fuel Economy | 20 City/27 Highway mpg* |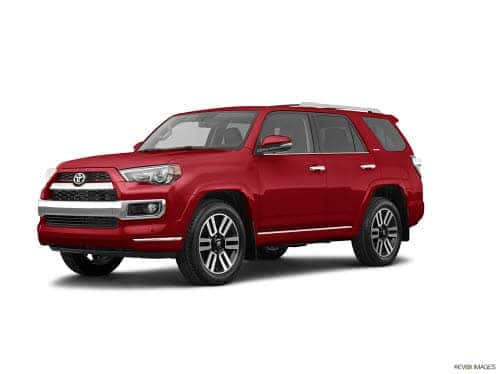 View Inventory
TOYOTA 4RUNNER

"It's no secret that at the core of a superior off-road vehicle lies a body-on-frame construction. 4Runner is one of the last SUVs to still be built this way, keeping true to a heritage that has proven that body-on-frame is the answer to extreme ruggedness."
2018 Toyota 4Runner vs 2018 Nissan Pathfinder
Serving Greenvale, NY
The Toyota 4Runner is a perennial favorite among SUV fanatics, and it doesn't take more than a quick glance to understand why. New York is a place of great style and history, and the 4Runner reflects that history in Greenvale, Long Island, Valley Stream, Westbury, and Bayside. The 2018 edition goes strong head-to-head against fellow Japanese auto maker Nissan. The competition is healthy and the results are going to please fans of both models, but here in New York, we love the 4Runner. Here's why Greenvale residents should be on the lookout for the 4Runner.
---
EXTERIOR
The 4Runner has the body build of an off-road vehicle but it is just as suitable for about the town business with family and friends. Whether you're out there for a day on the town or hitting the trails, you're going to love the new shape of the Toyota 4Runner. They've made it more aerodynamic and have standard underbody protection for more security while you're out there getting rough and rugged on any road or trail. And although the Nissan Pathfinder isn't quite the head turner that the 4Runner is, it also has improvements in 2018 that will appease Nissan fans.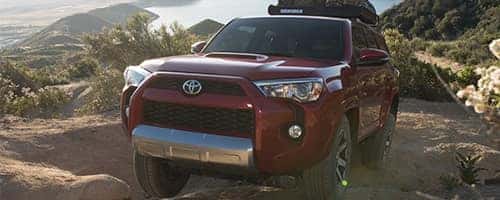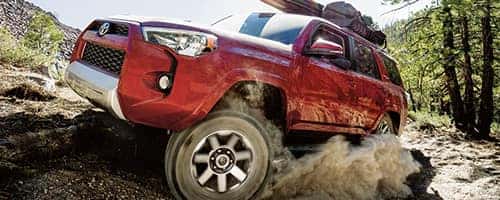 ---
PERFORMANCE
The 4.0L V6 engine of the 4Runner is an immediate positive impression compared to the 3.5L V6 engine of the Pathfinder. That doesn't mean they're not both very similar in terms of horsepower. You've got 270 horsepower for the 4 Runner and 283 horsepower for the Pathfinder, but where the Toyota model shines is in the handling of all that juice. The 5-speed shiftable automatic makes for a more engaging and smooth driving experience from beginning to end.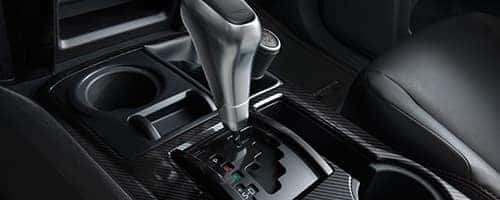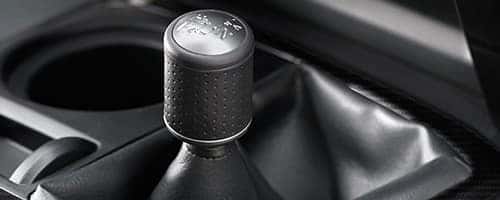 ---
INTERIOR
While you're going to see a lot more room in the Pathfinder, what you won't find is maximum cargo space. If you're a get up and go kind of person, the 4Runner is the ideal option for NY. Greenvale NY residents will love the ability that the 4 Runner gives them to just pack up anything they need to pack up and get out there on the go. With 8-way power adjustable seating, the 4 Runner just makes for a cozier cabin. And there's also the SofTex® or premium leather materials used in the interior that make it a cozy home away from home compared to Nissan's go at this.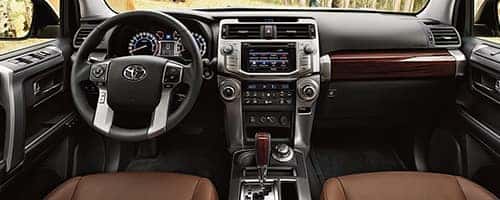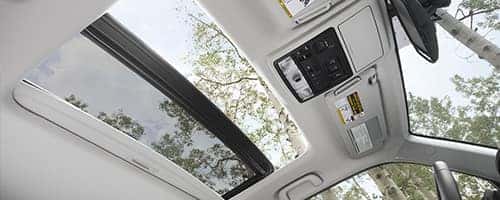 ---
SAFETY
Both vehicles are remarkably safe for their class, but we appreciate the Toyota Safety Sense system so much that any time we see it, we give it an extra thumbs up. Why? Because it just makes... sense! With built in, standard safety features like lane assist, start/stop technology, and traction control, Toyota gives you the power to harness all of the power behind your vehicle and make it a safe haven for yourself and your family. We would expect nothing less from this auto maker.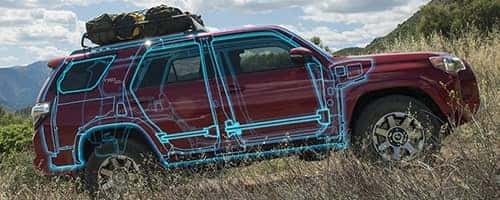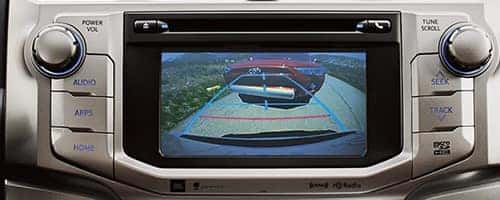 ---
TECHNOLOGY
You'll find many standard technology features on the 4 Runner that you'll have to pay extra for in order to get on your Pathfinder. Free standard features are perhaps the greatest gift any auto maker can give us because that gives us more room to spend extra on still additional features. The Entune App Suite is perhaps our favorite technology feature of the 4Runner. They've got great applications like Yelp and Pandora to keep you connected to the world we live in AND give you some great tunes to boot. And the 15-speaker JBL stereo system is going to give you the most premium audio system available on the planet today, with plenty of kick and bass to give your adventures a pure soundtrack.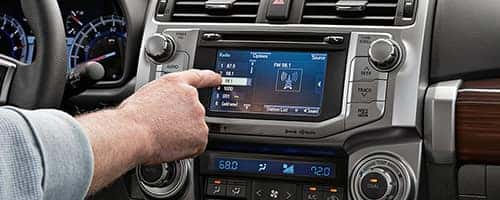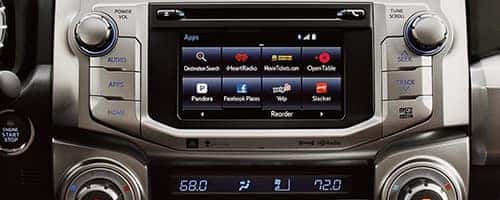 Toyota Dealer in Greenvale, NY
The Toyota difference.
Ready to find out much more about the 2018 Toyota 4Runner? You're welcome to our Greenvale, NY location today. With clientele from Greenvale, New York, as well as neighboring areas like Long Island, Bayside, Westbury, and Valley Stream, we guarantee that you will be able to get the 4Runner that best fits your preferences. Call us today at our Greenvale, New York dealership to set up a test drive with one of our NY sales specialists.
* EPA estimated MPG may vary by transmission, trim and individual driving behavior.