Penn Toyota > 2018 Toyota 86 vs 2018 Subaru BRZ
2018 Toyota 86 vs 2018 Subaru BRZ
Perfection. Improved.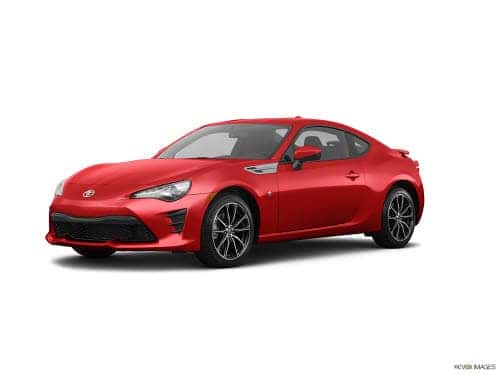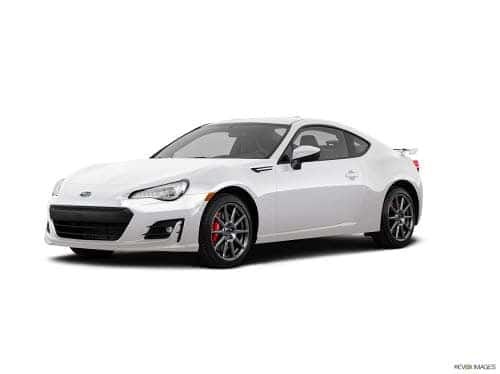 ---
VS
---
| 2018 Toyota 86 | vs | 2018 Subaru BRZ |
| --- | --- | --- |
| $28,385 | MSRP | $28,445 |
| 2.0L 4-Cylinder | Engine | 2.0L 4-Cylinder |
| 205 HP @ 7000 rpm | Horsepower | 205 HP @ 7000 rpm |
| 21 City/28 Highway mpg* | Fuel Economy | 21 City/29 Highway mpg* |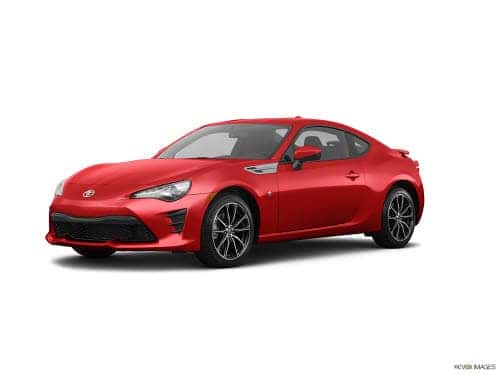 View Inventory
TOYOTA 86

"Long hood. Short rear deck. The classic sports car profile. 86 brings this design to the modern era."
2018 Toyota 86 vs 2018 Subaru BRZ
Serving Greenvale, NY
We're happy to introduce you to the Toyota 86, a revolutionary sports car that is ready to outpace the likes of even the 2018 Subaru BRZ in terms of style, power, and quality. The question Greenvale, Valley Stream, Long Island, Westbury, and Bayside drivers have is will they actually be able to do that? After all, the Subaru BRZ is a terrific vehicle in its own right. Which one will win the race? Let's take a look and find out. Everyone in New York wants to know.
---
EXTERIOR
As the saying goes, the 86 is street ready, and that means it's going to look like it's ready to start a race with any car on the highway at any moment. As an economical sports car, though, some of its sportier features are unique. Greenvale residents will love how the 86 stacks up against the BRZ. Color schemes range from the purple hue Oceanic, fiery red Blaze, and dark gray Thunder. Each color is genuinely unique and confined to the "improved perfection" of the 86. For its part, the Subaru BRZ brings some of the classic shape of older sports cars back to the forefront, but if you're in the mood for a modern New York look, it's the 86 that wins out. This one looks great driving in Greenvale.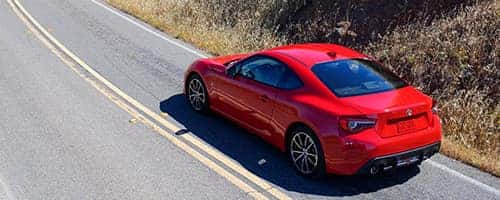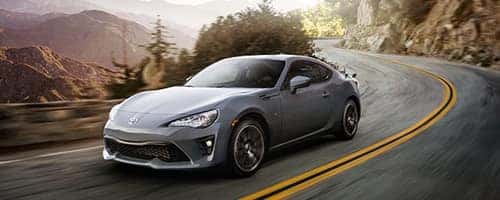 ---
PERFORMANCE
NY residents are big on performance because it can mean a lot of extra money in your wallet when you have a high performing vehicle. Both vehicles come with a powerful 2.0 L/122 engine that gives you 205 @ 7000 horsepower rating. This means you're going to be able to hit the streets and accelerate in NY in either of these, but where the 86 stands up and wins is in the way it handles its power. While both have a double wishbone suspension system, you're going to appreciate how the 86 handles its power best of all.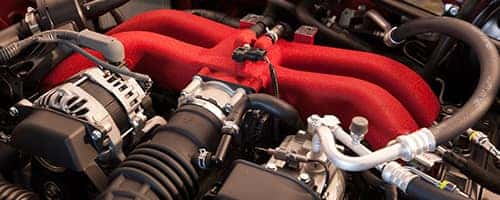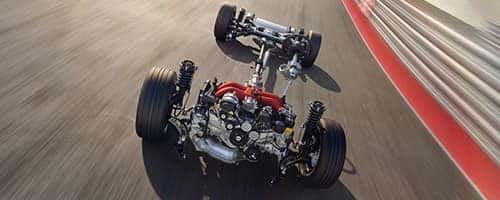 ---
INTERIOR
Toyota wanted to make the interior of this one better than ones in years past. To do so, they upped the sport factor in the interior, giving you a "focused cockpit" that features heated sport front seats, leather trim, and a push button start. Subaru just couldn't keep up with Toyota in this department.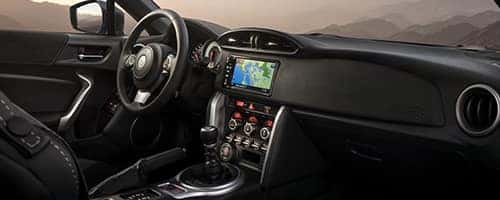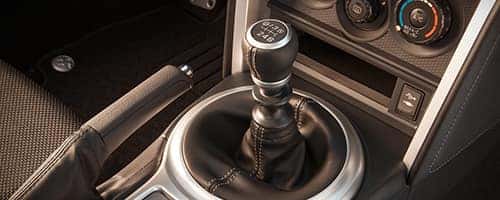 ---
SAFETY
Both vehicles are very similar in terms of safety. You'll get front and side airbags in both vehicles, as well as rearview cameras, four-wheel anti-lock brakes, and traction control, to name but a few of the advanced safety features of both models. Where Toyota pulls away in this race is in their award winning Toyota Safety Sense system that throws in every safety feature you can imagine in order to make their vehicle a safe haven for their customers.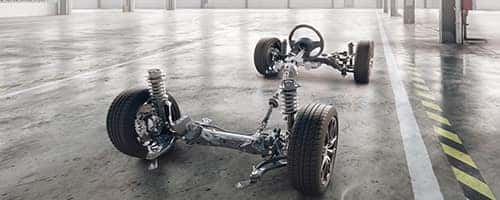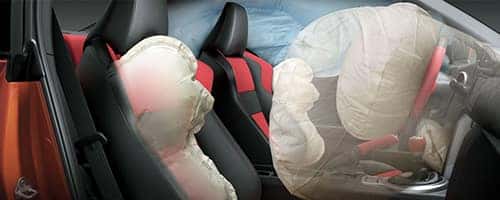 ---
TECHNOLOGY
Technology is a big deal in any vehicle that comes out today. In a highly connected world, we need a vehicle that allows us to take that connectivity with us when we go. And in a sports car, you're going to be traveling a little faster than in a regular subcompact vehicle. Thankfully, Toyota showered customers with tech gifts like steering wheel mounted audio controls and a flashy sport steering wheel that will make you feel like you're in a race everyday for real. They also give you a 7" touchscreen display with vibrant colors for all of your connectivity and navigation needs. If you want a vehicle that stands out in the field of technology, Toyota is your brand of choice when you're comparing these two vehicles. You're going to love it.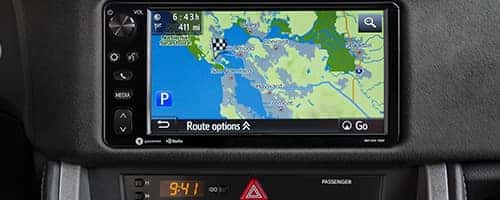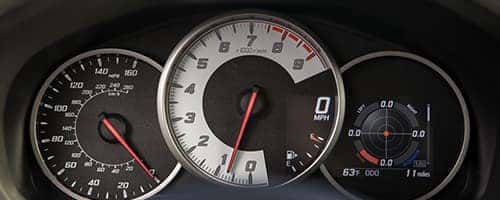 Toyota Dealer in Greenvale, NY
The Toyota difference.
Ready to check out the 2018 Toyota 86? Come see us at our Greenvale, NY dealership. Serving neighboring areas such as Bayside, Westbury, Long Island, and Valley Stream, our location in Greenvale, NY has always been the place to visit if you want high-quality customer service and a robust inventory to choose from. One of our Toyota experts in Greenvale, New York will be more than happy and able to assist you. Call us at our New York dealership today to schedule an appointment.
* EPA estimated MPG may vary by transmission, trim and individual driving behavior.