Penn Toyota > 2018 Toyota Corolla vs 2018 Hyundai Elantra
2018 Toyota Corolla vs 2018 Hyundai Elantra
Wants vs. needs. How about both?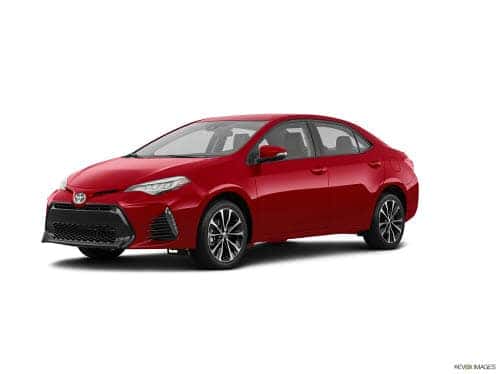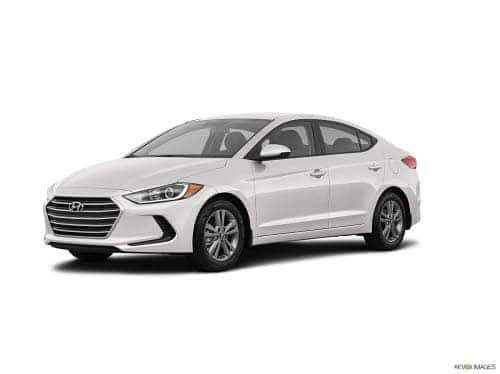 ---
VS
---
| 2018 Toyota Corolla | vs | 2018 Hyundai Elantra |
| --- | --- | --- |
| $19,035 | MSRP | $18,850 |
| 1.8L 4-Cylinder | Engine | 2.0L 4-Cylinder |
| 132 HP @ 6000 rpm | Horsepower | 147 HP @ 6200 rpm |
| 28 City/36 Highway mpg* | Fuel Economy | 26 City/36 Highway mpg* |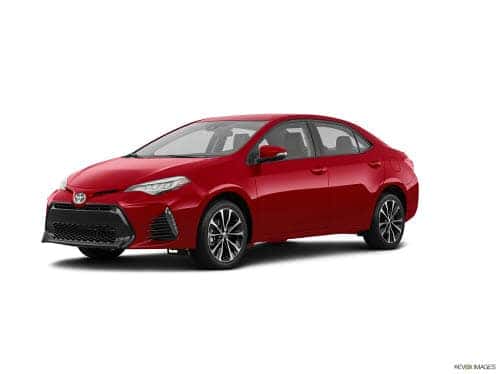 View Inventory
TOYOTA COROLLA

"Slipping in and out of the Corolla's cabin is easy, and once you're in, there's ample room to stretch out. All cabin controls are straightforward, and the touchscreen is responsive."
2018 Toyota Corolla vs 2018 Hyundai Elantra
Serving Greenvale, NY
At Penn Toyota, in Greenvale, NY, it is our job to provide the great People of Greenvale, NY, and the people in surrounding cities such as Bayside, Westbury, Long Island and Valley Stream, with the best service and products possible. With that being said, I'm going to compare two very highly rated vehicles and help you decide which car is the right car for you.
---
EXTERIOR
The 2018 Toyota Corolla and the 2018 Hyundai Elantra have very similar exteriors. They both have 4 doors, similar heights, similar lengths, prominent front grills and elongated headlights. The main difference is that the Corolla has a blackened front panel while the Hyundai does not. This panel gives the Corolla more of a sports car look, relative to the look of the Hyundai.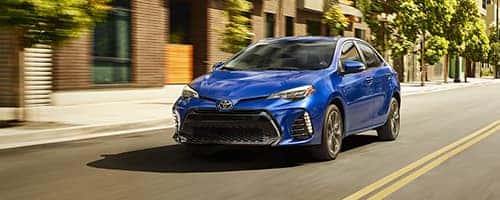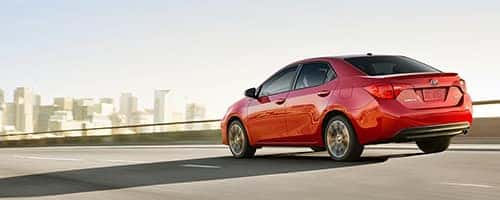 ---
PERFORMANCE
Both the 2018 Corolla and the 2018 Elantra are known to get great gas mileage. The Corolla gets an estimated 28 MPG city and 36 mpg highway while the 2018 Elantra gets an estimated 26 MPG city and 36 MPG Highway. In terms of horsepower, the Corolla gets 132@6000 rpm while the Elantra gets 147@6200 rpm.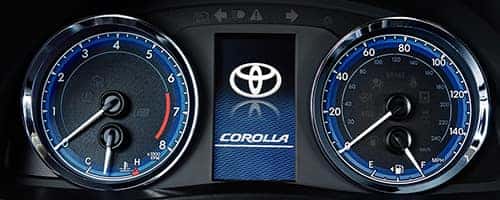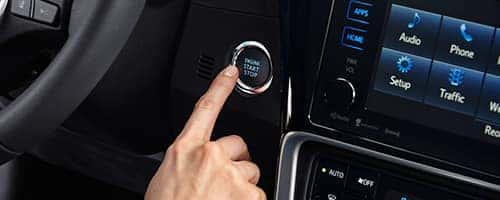 ---
INTERIOR
The 2018 Hyundai Elantra seats 5 people and has a mixture of soft touch seats and plastic cabins, but the rear seats could use more legroom. The 2018 Corolla also seats 5 people and is made of very similar materials, but its rear seats have plenty of legroom. Both cars have a large amount of cargo space and can safely store most standard items you would want to transport.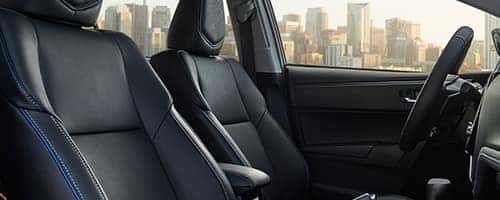 ---
SAFETY
The 2018 Hyundai Elantra and the 2018 Corolla have both been picked as a 2018 IIHS (Insurance Institute of Highway Safety) Top Safety Pick and have received a 5 star overall rating from the IIHS. However, the Elantra has only receive a 4 star overall rating from the NHTSA ( National Highway Traffic Safety Administration), while the Toyota has received a 5 star overall rating from the NHTSA. This gives the Toyota the edge in safety ratings from two of the biggest car safety companies in the world.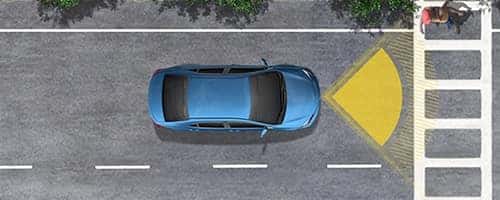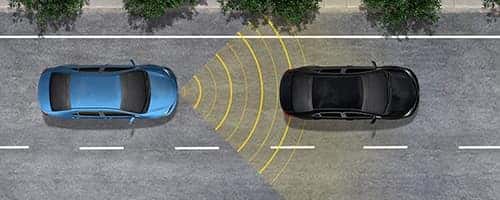 ---
TECHNOLOGY
The 2018 Toyota has a wide variety of technological features, such as a six-speaker audio system, a 6.1-inch touch screen for the Entune infotainment system, Siri Eyes Free, automatic climate control, a moonroof, a USB port and a voice recognition system. The 2018 Hyundai Elantra has a USB port, Android Auto, satellite radio, a moonroof, a six-speaker audio system and Apple CarPlay.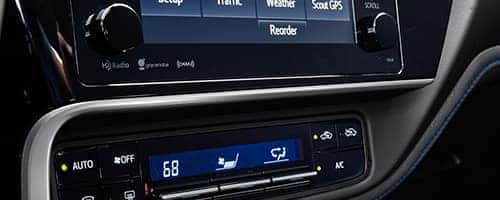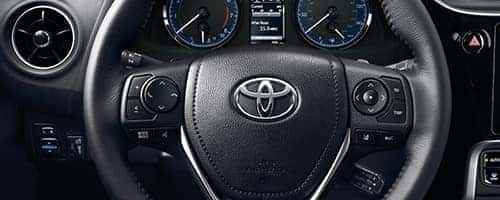 Toyota Dealer in Greenvale, NY
The Toyota difference.
Throughout this article, I've broken down both the differences and similarities between the 2018 Hyundai Elantra and the 2018 Toyota Corolla. While the 2018 Elantra is an overall solid vehicle, I would have to say that the 2018 Corolla is the better vehicle. The Toyota has a better safety rating from the NHTSA, it has more rear seat legroom, it has more technological features and it gets slightly better gas mileage. With all that being said, the toyota has proven itself as the better vehicle. If you would like to purchase a new Toyota, feel free to come on down to Penn Toyota in Greenvale, New York. We are happy to serve the great people of New York and would love to see you soon.
* EPA estimated MPG may vary by transmission, trim and individual driving behavior.