Penn Toyota > 2018 Toyota Corolla vs 2018 Subaru Impreza
2018 Toyota Corolla vs 2018 Subaru Impreza
Wants vs. needs. How about both?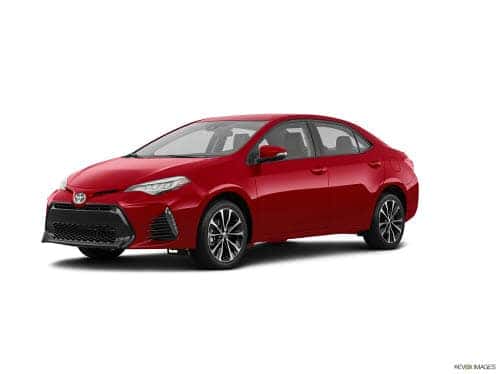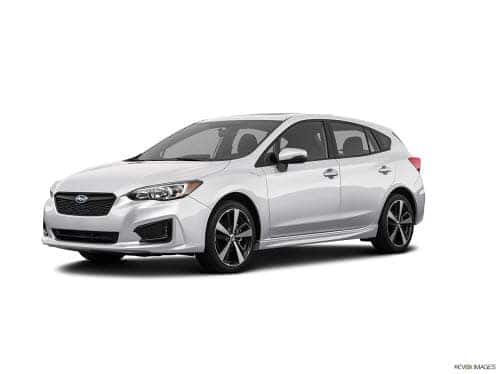 ---
VS
---
| 2018 Toyota Corolla | vs | 2018 Subaru Impreza |
| --- | --- | --- |
| $19,035 | MSRP | $19,495 |
| 1.8L 4-Cylinder | Engine | 2.0L 4-Cylinder |
| 132 HP @ 6000 rpm | Horsepower | 152 HP @ 6000 rpm |
| 28 City/36 Highway mpg* | Fuel Economy | 24 City/32 Highway mpg* |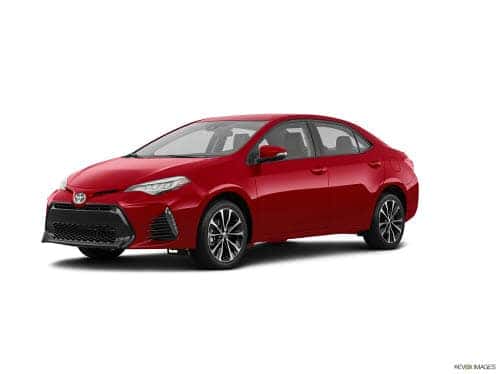 View Inventory
TOYOTA COROLLA

"Slipping in and out of the Corolla's cabin is easy, and once you're in, there's ample room to stretch out. All cabin controls are straightforward, and the touchscreen is responsive."
2018 Toyota Corolla vs 2018 Subaru Impreza
Serving Greenvale, NY
Here at Penn Toyota, located in Greenvale, NY, we strive to provide our customers with the best products available. We want the people of Greenvale, NY, to take pride in their vehicle and choose the vehicle that is right for them. In this article, I'm going to compare two of the nation's most popular sedans and help you decide which car is the right choice for you.
---
EXTERIOR
Despite both being 4-door sedans, the 2018 Toyota Corolla and the 2018 Subaru Impreza look quite different. The Corolla has a very sporty look, with a prominent grill on the front, while the Impreza has a more blocky shape and a much smaller grill. They both come in black, white, blue, red and multiple other specialty colors.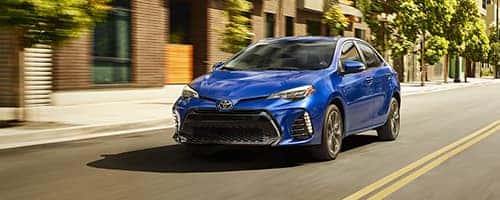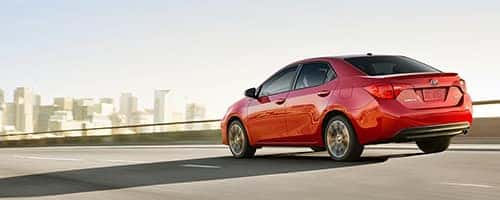 ---
PERFORMANCE
The 2018 Toyota Corolla and the 2018 Subaru Impreza are both known for getting good gas mileage. The Corolla averages 28 MPG city, as well an impressive 36 MPG highway. Not far behind, the Focus averages 25 MPG city as well as 34 MPG highway. In terms of horsepower, the Corolla has 132@6000 rpm and the Focus has 160@6500 rpm.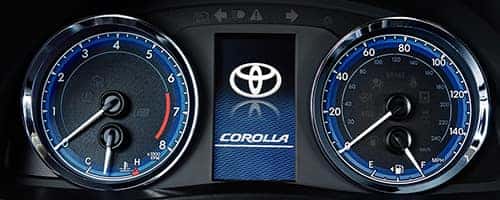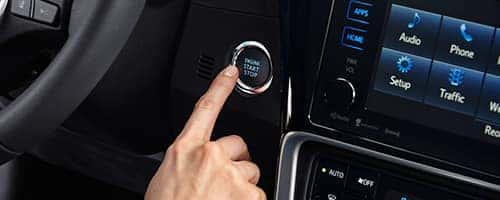 ---
INTERIOR
The 2018 Subaru and the 2018 Toyota have very similar interiors. They both have five seats, along with a mixture of both high-quality soft materials and plastics, as well as plenty of leg room for all passengers. The biggest difference is that the Corolla has a somewhat bigger trunk, but the difference is quite minimal and both trunks provide plenty of space for most standard items.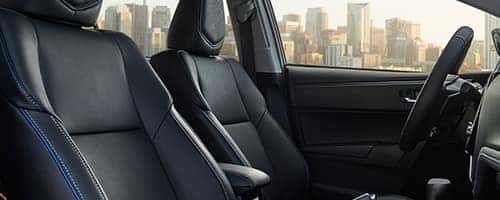 ---
SAFETY
In regards to safety, both of these vehicles have received great reviews. Both the 2018 Corolla and the 2018 Impreza have received 5 star overall ratings from the IIHS (Insurance Institute for Highway Safety), as well as 2018 Top Safety Pick awards. The Corolla has also received a 5 star overall rating from the NHTSA (National Highway Traffic Safety Administration). The Impreza has only performed the side crash and rollover test with the NHTSA, but it did score 5 stars on both.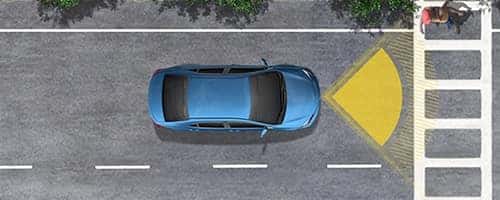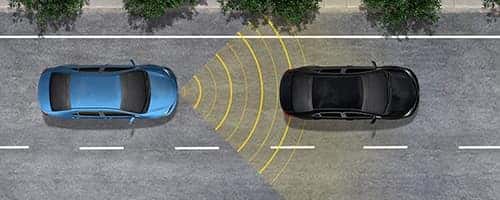 ---
TECHNOLOGY
The 2018 Toyota Corolla offers many technological features, such as automatic climate control, Siri Eyes Free, a 6.1-inch touch screen for the Entune infotainment system, satellite radio, Bluetooth capabilities and a sunroof. The 2018 Subaru Impreza offers Apple CarPlay, Android Auto, an eight-speaker Harmon Kardon audio system, Bluetooth phone connectivity and satellite radio.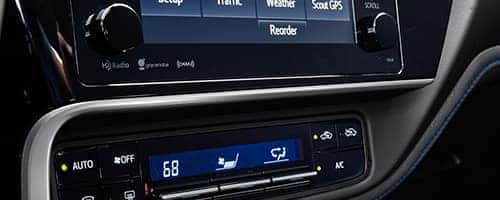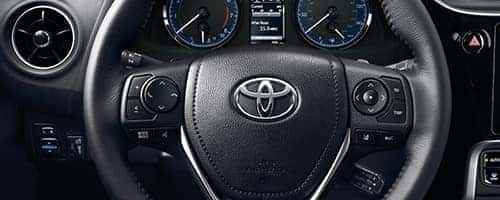 Toyota Dealer in Greenvale, NY
The Toyota difference.
In order to serve the people of Greenvale, New York, I've gone over the different attributes of both the 2018 Toyota Corolla and the 2018 Subaru Impreza. They both are very high quality cars, but I would have to say the 2018 Toyota is the winner. Where the Corolla takes the edge over the Impreza is with its more proven safety performance, as well as its larger cargo space. The Toyota also offers better gas mileage, which will help you save money at the gas pump. With all that being said, if you would be interested in purchasing a 2018 Toyota Corolla, please feel free to come down to Penn Toyota in Greenvale, NY. We take pride in servicing many cities throughout the state of New York, such as Valley Stream, Westbury, Long Island and Bayside, and would love to have you as our customer.
* EPA estimated MPG may vary by transmission, trim and individual driving behavior.