Penn Toyota > 2018 Toyota Highlander vs 2018 Jeep Grand Cherokee
2018 Toyota Highlander vs 2018 Jeep Grand Cherokee
Let's explore every possibility.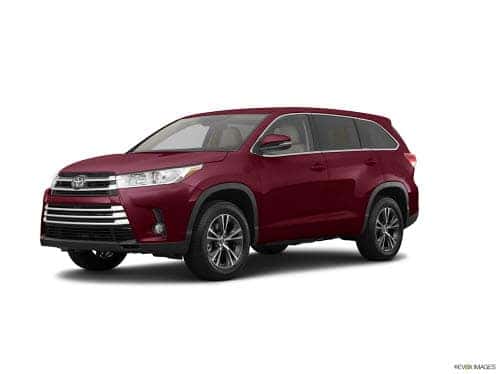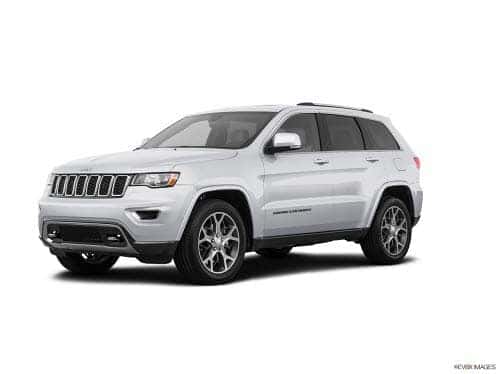 ---
VS
---
| 2018 Toyota Highlander | vs | 2018 Jeep Grand Cherokee |
| --- | --- | --- |
| $38,920 | MSRP | $32,995 |
| 3.5L 6-Cylinder | Engine | 3.6L 6-Cylinder |
| 295 HP @ 6600 rpm | Horsepower | 295 HP @ 6400 rpm |
| 20 City/24 Highway mpg* | Fuel Economy | 19 City/26 Highway mpg* |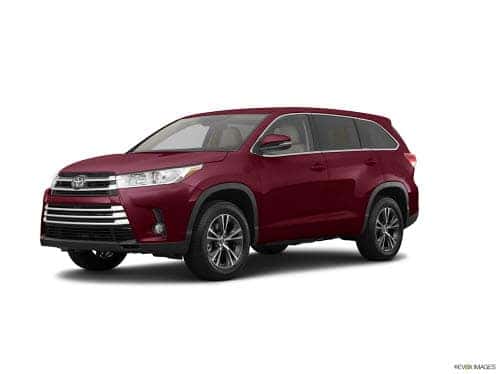 View Inventory
TOYOTA HIGHLANDER

"The 2018 Toyota Highlander is one of the best picks available for a versatile three-row crossover SUV. Thanks to a comfortable and quiet ride, abundant standard features and a just-right size, it should serve you well as a do-all family hauler."
2018 Toyota Highlander vs 2018 Jeep Grand Cherokee
Serving Greenvale, NY
Over the years, both Toyota and Jeep have built themselves into two of the most well-known automobile manufacturers in the entire world. Today, I'm going to go into detail about two of their top-selling Midsize SUVs and help you decide which is the better vehicle.
---
EXTERIOR
The 2018 Jeep Grand Cherokee and the 2018 Toyota both come in numerous colors and have extremely similar body designs. The main difference to their design's is that the Grande Cherokee's grille is fairly small, while the Highlander's takes up the majority of the front of the SUV.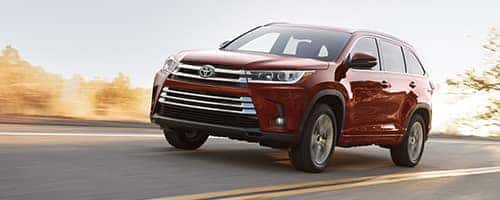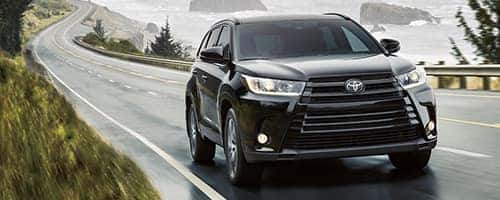 ---
PERFORMANCE
The 2018 Toyota and the 2018 Jeep get very similar gas mileage. The Toyota gets 20 MPG city and 24 MPG highway, while the Jeep gets 19 MPG city and 26 MPG highway. In regards to horsepower, the Toyota gets 295@6600 rpm and the Jeep gets 295@6400 rpm.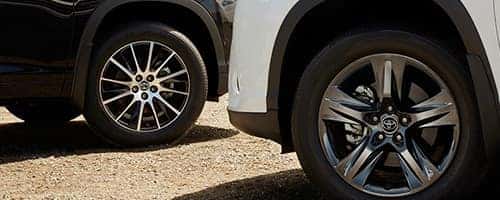 ---
INTERIOR
Despite both being Midsize SUVs, the 2018 Grand Cherokee and the 2018 Highlander have vastly different interiors. First off, both vehicles have a mixture of cloth upholstery and plastic throughout, however the Highlander has 8 seats and the Grand Cherokee only has 5. The seats in both vehicles provide plenty of legroom, although the Highlander has much more overall room for transporting people. The Highlander also has 13.8 cubic feet of cargo space, behind its back row of seats, and 83.7 cubic feet of cargo space if all its seats get lowered. The Grande Cherokee has 36.3 cubic feet of cargo space, behind its back row of seats, and 68.3 cubic feet of cargo space if all its seats get lowered.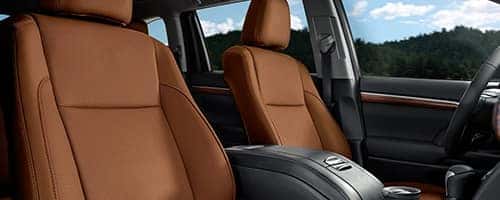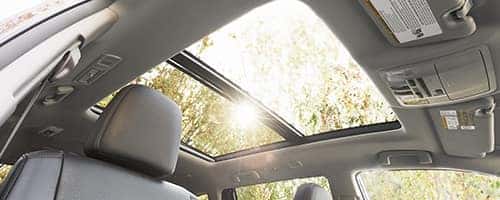 ---
SAFETY
When it comes to safety, this is both a strength for the Toyota and a weakness for the Jeep. The 2018 Toyota Highlander is both a 5 star overall safety rating recipient from the NHTSA ( National Highway Traffic Safety Administration) and a 2018 Top Safety Pick from the IIHS (Insurance Institute for Highway Safety). The Jeep Grand Cherokee has yet to receive an overall rating from the NHTSA, but it has received two marginal ratings from the IIHS, each of which is two ratings below a good rating and only one above a poor rating.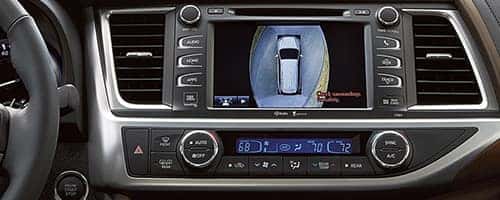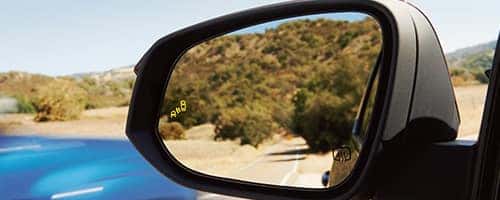 ---
TECHNOLOGY
Both the 2018 Highlander and the 2018 Grand Cherokee have many of the latest technological features. The 2018 Highlander has 5 USB ports, tri-zone automatic climate control, HD radio, satellite radio, a moonroof, push-button start, voice recognition, proximity key entry and a 6.1-inch touch screen infotainment system. The 2018 Grand Cherokee has a 7-inch touch screen display, Android Auto, Apple CarPlay and the Uconnect infotainment interface.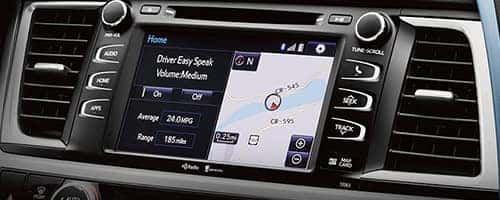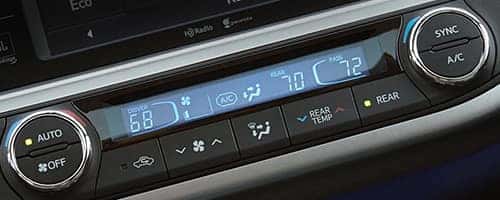 Toyota Dealer in Greenvale, NY
The Toyota difference.
Here at Penn Toyota, in Greenvale,NY, we aim to give our customers the best information possible. Throughout this article, I've broken down each vehicle to help you decide which vehicle is right for you. With that being said, I believe that the Toyota Highlander is the far superior vehicle. Not only does the Highlander have far more technological features than the Jeep Grand Cherokee, but it also far surpasses the Grand Cherokee in terms of safety performance. With all of that being said, I hope you've enjoyed this article and I hope you come on down to Penn Toyota in Greenvale, NY. We've gladly served the people of Greenvale, New York, as well as people in the surrounding cities of New York, such as Bayside, Valley Stream, Long Island and Westbury, and would love to serve you as well.
* EPA estimated MPG may vary by transmission, trim and individual driving behavior.