Penn Toyota > 2018 Toyota Highlander vs 2018 Nissan Pathfinder
2018 Toyota Highlander vs 2018 Nissan Pathfinder
Let's explore every possibility.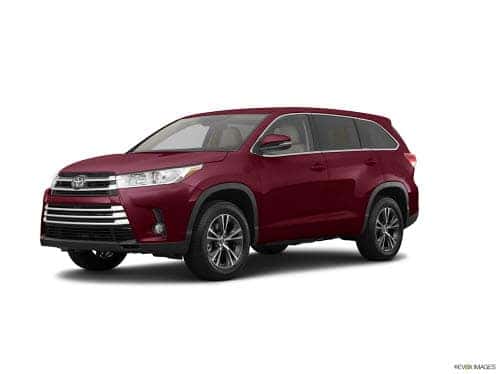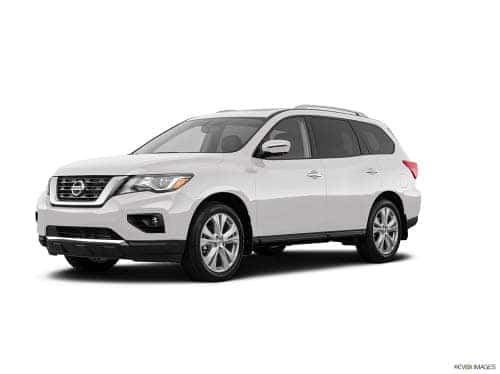 ---
VS
---
| 2018 Toyota Highlander | vs | 2018 Nissan Pathfinder |
| --- | --- | --- |
| $38,920 | MSRP | $31,040 |
| 3.5L 6-Cylinder | Engine | 3.5L 6-Cylinder |
| 295 HP @ 6600 rpm | Horsepower | 284 HP @ 6400 rpm |
| 20 City/24 Highway mpg* | Fuel Economy | 20 City/27 Highway mpg* |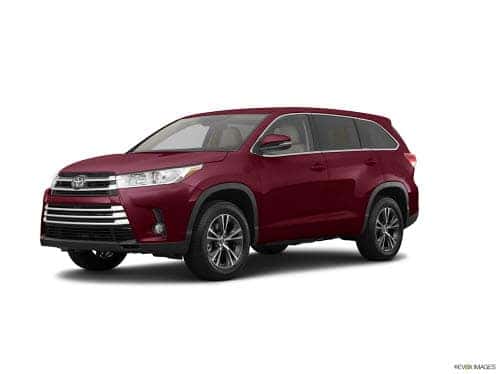 View Inventory
TOYOTA HIGHLANDER

"The 2018 Toyota Highlander is one of the best picks available for a versatile three-row crossover SUV. Thanks to a comfortable and quiet ride, abundant standard features and a just-right size, it should serve you well as a do-all family hauler."
2018 Toyota Highlander vs 2018 Nissan Pathfinder
Serving Greenvale, NY
At Penn Toyota, in Greenvale, NY, we look to provide our customers with the best products available. We want to give the great people of Greenvale, NY, as well as the people in the surrounding cities of Long Island, Bayside, Westbury and Valley Stream, the information that you need in order make an informed decision before you purchase an automobile. In this article, I'm going to brake down two of the most popular SUV's from two of the biggest auto manufacturers in the world and help you decide which vehicle is right for you.
---
EXTERIOR
The 2018 Nissan Pathfinder and the 2018 Toyota Highlander are both 4-door Midsize SUVs that come in a variety of colors. The main differences in their exterior's is that the Pathfinder has a more rounded look than the Highlander, which has a sleek look, a and much smaller front grille.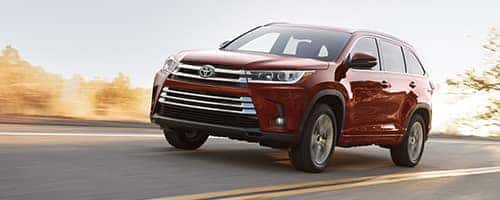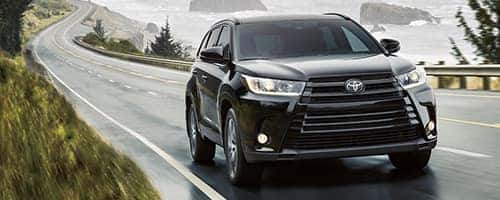 ---
PERFORMANCE
The 2018 Highlander gets 20 MPG city and 24 MPG highway, while the 2018 Pathfinder gets 20 MPG city and 27 MPG highway. When it comes to horsepower, the Highlander gets 295@6600 rpm and the Pathfinder gets 284@6400 rpm.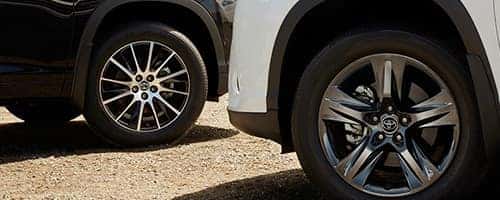 ---
INTERIOR
The 2018 Toyota comes with standard cloth upholstery on its seats and features a mixture of both leather and soft materials on its upper trims. The 2018 Nissan's interior is quite underwhelming compared to the Toyota's, having a very plain look to it and not having the same quality as the Highlander. In terms of space, both SUVs are very roomy. They both seat 8 people and have plenty of legroom in both the front and back seats. The highlander also has 13.8 cubic feet of cargo space, with all the seats in use, and 83.7 cubic feet if all the seats get put in a down position. With all of its seats in use, the Pathfinder has 16 cubic feet of space and 79.8 cubic feet of space if all its seats are in a down position.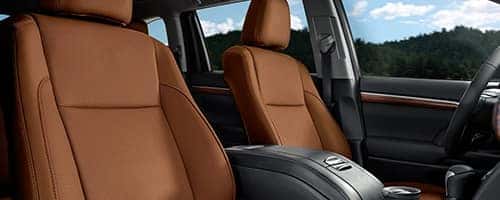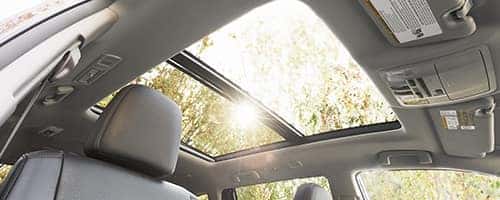 ---
SAFETY
When it comes to safety, the Toyota Highlander has the edge. The Highlander has not only a 5 star overall safety rating from the NHTSA (Nation Highway Traffic Safety Administration), but also is a IIHC (Insurance Institute of Highway Safety) 2018 Top Safety Pick. The 2018 Nissan Pathfinder has also received a 5 star overall safety rating from the NHTSA, but it only received a marginal rating in its headlight safety test and an acceptable rating in its child seat anchors ease of use test, which are both one scoring grade lower than the Highlander in their respective categories.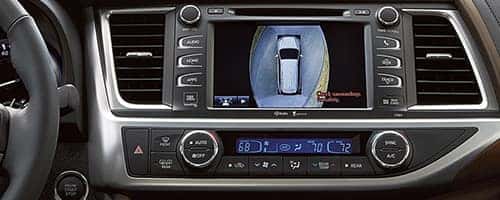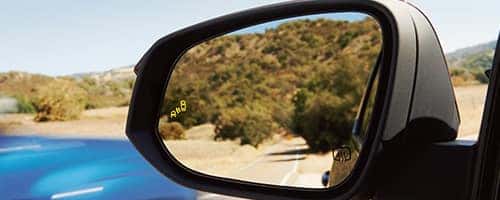 ---
TECHNOLOGY
The 2018 Nissan Pathfinder and the 2018 Toyota both have many of the top technological features being offered today. The 2018 Nissan offers hands free text messaging, satellite radio, an 8-inch touch screen infotainment system, 6 USB ports, a rearview camera and a rear-seat alert system. The 2018 Toyota has a sunroof, satellite radio, HD radio, Bluetooth compatibility, proximity key entry and push-button start.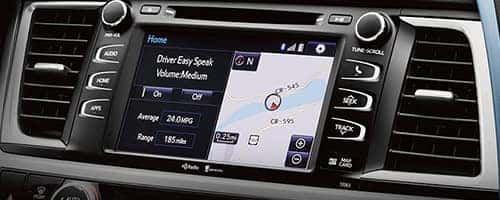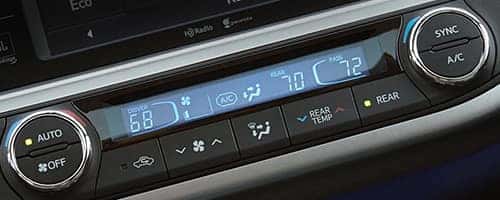 Toyota Dealer in Greenvale, NY
The Toyota difference.
Although both of these vehicles have their strong suits, I would say that the 2018 Toyota Highlander is the overall better vehicle. Toyota's higher quality interior and considerably better safety ratings are what truly set it apart from the Nissan. If you'd like to purchase a Toyota, please give us a visit at Penn Toyota in Greenvale, New York. We've proudly served the people of New York for many years and hopefully we can one day serve you too.
* EPA estimated MPG may vary by transmission, trim and individual driving behavior.