Penn Toyota > 2018 Toyota RAV4 vs 2018 Honda CR-V
2018 Toyota RAV4 vs 2018 Honda CR-V
The right choice for any adventure.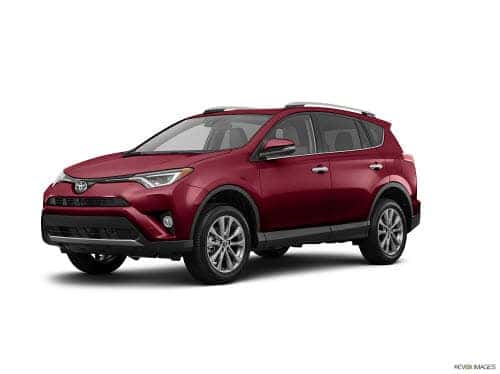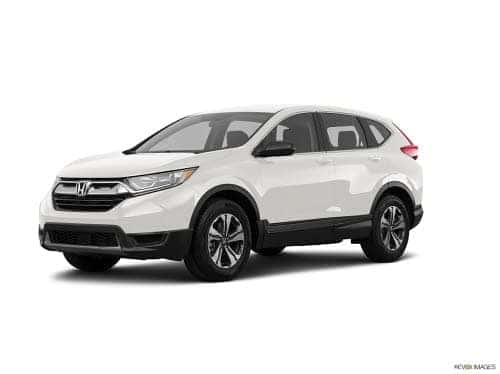 ---
VS
---
| 2018 Toyota RAV4 | vs | 2018 Honda CR-V |
| --- | --- | --- |
| $24,410 | MSRP | $28,350 |
| 2.5L 4-Cylinder | Engine | 1.5L 4-Cylinder |
| 176 HP @ 6000 rpm | Horsepower | 190 HP @ 5600 rpm |
| 23 City/30 Highway mpg* | Fuel Economy | 26 City/32 Highway mpg* |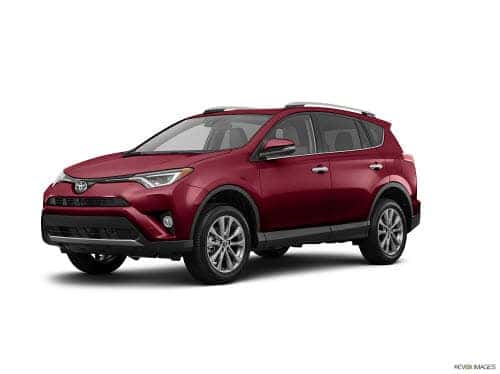 View Inventory
TOYOTA RAV4

"It's time to get off the beaten path and discover more good times with the new RAV4 Adventure grade. Hearty 18-in. 5-spoke Black alloy wheels, larger overfender flares and durable rocker panel guards all come standard, ready to help you take on any trip."
2018 Toyota RAV4 vs 2018 Honda CR-V
Serving Greenvale, NY
Which compact crossover is right for you? It all depends on your needs. In Greenvale, Valley Stream, Long Island, Bayside, and Westbury NY, we've noticed a strong inclination toward the Toyota RAV4, and that's pretty pleasing to us. As a New York dealership servicing all of these areas, we couldn't be happier with the way the RAV4 stacks up against the Honda CR-V. Let's see how they stack up head-to-head against each other in multiple categories. We think New York residents are going to find that the RAV4 more than wins the day. Whether you're from Greenvale or Valley Stream, we know you're going to LOVE the RAV.
---
EXTERIOR
The RAV has greater variety in trims, so if you're looking for flexibility in selecting your vehicle, you'll want to put your cards with Toyota in this race. The RAV is longer overall, giving it a larger feel and a little bit more aggressiveness. Steel tires compared to aluminum tires on the CR-V make for a more aggressive look for the RAV as well. Greenvale NY buyers are going to want to pay particular attention to the trims. more trims for the RAV means more choice.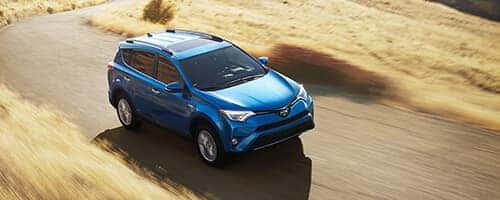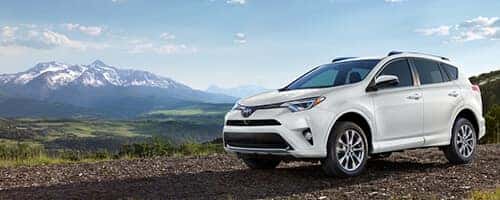 ---
PERFORMANCE
Performance isn't all about horsepower, and that's a fortunate thing for the RAV because the CR-V does offer a bit more kick under the hood. Compare 180 horsepower to 172 for the RAV and you might be deceived into thinking that the RAV doesn't win out on performance. What Toyota has done here, though, is throw in a terrific suspension system that handles its power better than the Honda. The Double-Wishbone suspension makes for a smooth ride in the RAV.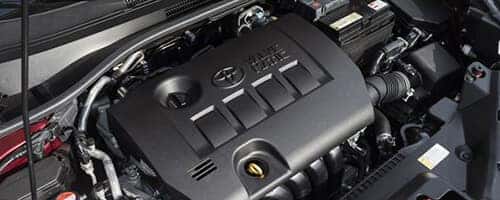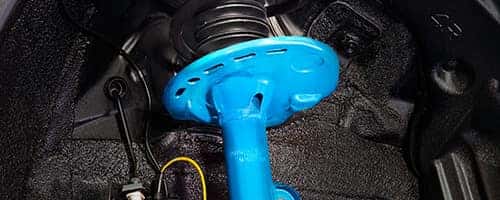 ---
INTERIOR
Both of these vehicles come with a moonroof for a superb view during passenger rides. You can even upgrade to an optional power moonroof that's going to make the view even easier to access. And the RAV's larger 6.1 inch touchscreen overshadows the technology of the miniscule 5 inch, non-touch sensitive display provided on the CR-V. Honda falls short in this area.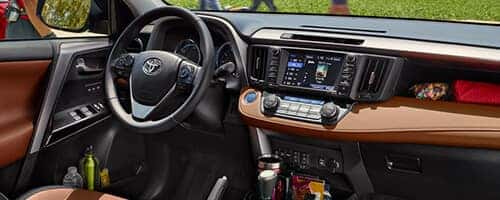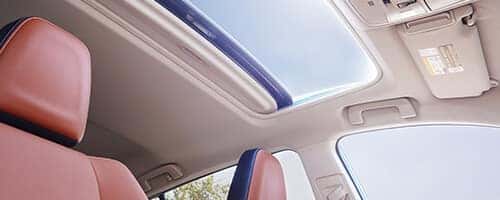 ---
SAFETY
Toyota Safety Sense is the talk of the town, with tremendous safety features that will certainly compete with anything the CR-V offers. Lane departure warnings, pre-collision system with pedestrian detection, and steering assist are just three of the advanced features that makes the RAV such a safe place to be. And the CR-V certainly isn't too shabby itself. But here's the important part: These features are standard on the 2018 RAV but they don't show up until several trims deep into the price range of the CR-V. So if you want safety features like this straight out of the gates, you're going to need to opt for the RAV.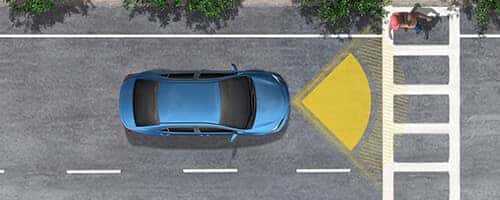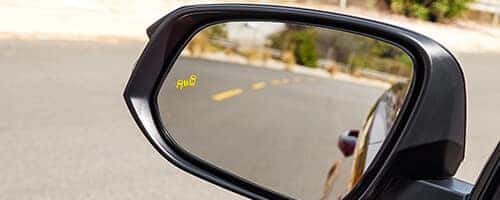 ---
TECHNOLOGY
Technology is one of the chief assets of any vehicle today. It needs to have Wi-Fi connectivity, plenty of infotainment options, and comfortable interior climate control options. The RAV hits the spot here. You've got a terrific 6.1 inch touchscreen standard on the RAV, while the Honda model falls short in the technology department, especially because the 5" screen isn't even touch-sensitive. If the CR-V had made more of an effort in this area, it might have won out, but for now it looks like if you want high technology in your vehicle, you need to opt for the RAV model. We loved what we've seen of the technology system so far, and the advanced safety features could be lumped in here, so if you're ready to take a test drive in the RAV, we've got it all ready to go for you!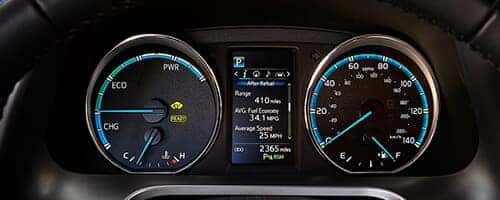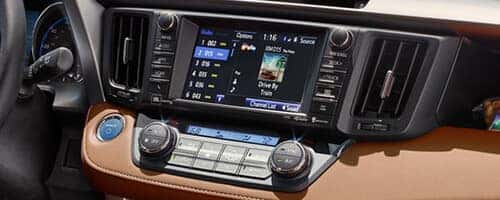 Toyota Dealer in Greenvale, NY
The Toyota difference.
If you would like to purchase a Toyota, please come down to Penn Toyota, in Greenvale, New York. We are happy to serve the great people of New York and we hope to see you in the near future.
* EPA estimated MPG may vary by transmission, trim and individual driving behavior.