Penn Toyota > 2018 Toyota RAV4 vs 2018 Nissan Rogue
2018 Toyota RAV4 vs 2018 Nissan Rogue
The right choice for any adventure.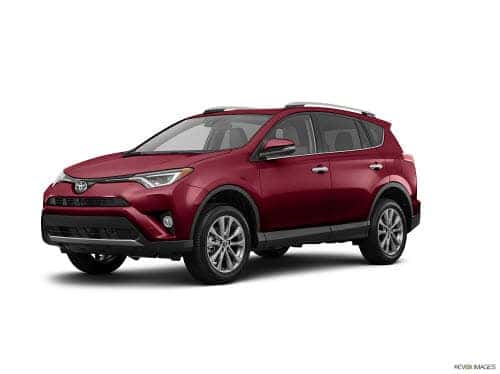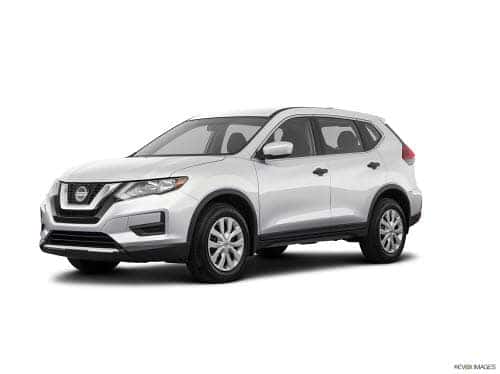 ---
VS
---
| 2018 Toyota RAV4 | vs | 2018 Nissan Rogue |
| --- | --- | --- |
| $24,410 | MSRP | $24,780 |
| 2.5L 4-Cylinder | Engine | 2.5L 4-Cylinder |
| 176 HP @ 6000 rpm | Horsepower | 170 HP @ 6000 rpm |
| 23 City/30 Highway mpg* | Fuel Economy | 26 City/33 Highway mpg* |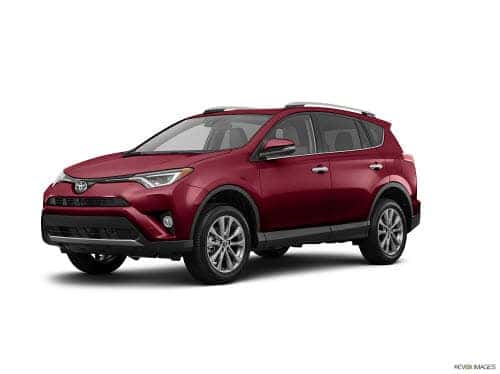 View Inventory
TOYOTA RAV4

"It's time to get off the beaten path and discover more good times with the new RAV4 Adventure grade. Hearty 18-in. 5-spoke Black alloy wheels, larger overfender flares and durable rocker panel guards all come standard, ready to help you take on any trip."
2018 Toyota RAV4 vs 2018 Nissan Rogue
Serving Greenvale, NY
Attention Greenvale, Valley Stream, Long Island, Bayside, Westbury NY residents: The new Toyota RAV4 just arrived and it's giving the 2018 Nissan Rogue a run for its money in the mid-size SUV department. Drivers in NY are in for a real treat this year, as the RAV4 continues its evolution into a more respectable entry into the SUV world. The motto this year is "Let's go places," and Toyota gives you some excellent tools to get to your destination. And let's not forget that the Nissan Rogue is a terrific entry into this class on its own, however short of the Toyota RAV4 it might fall. New York drivers all have their preferences, and the Nissan will work for some. For the RAV4, the holy grail is the Adventure Grade trim that is making front pages of automotive publications in New York. There's a lot to love here. Let's dive in.
---
EXTERIOR
Greenvale residents will love what the RAV4 has done with its exterior. It's a natural progression. Full-body color is one of the biggest billings in 2018. It's tagged as modern and sleek, and we certainly agree that this is how it should be described. With more sculpted LED headlights and silver-painted accents in prominent spots, you've got a terrific exterior on the RAV. How about the Rogue? It's not too shabby itself. The Rogue also has stylish LED headlights and terrific paint options. Rogue's exterior is a bit more aggressive, but the majority of Toyota buyers don't go for aggression. It's about that RAV4 style.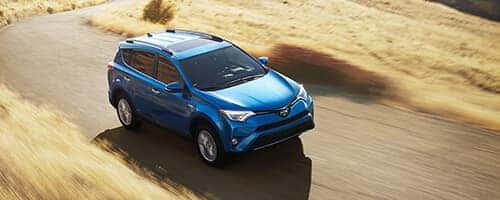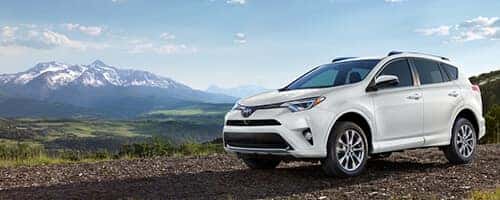 ---
PERFORMANCE
Both of these have similar performance specs on their engines. They have 2.5 L/152 engines on the base model that gives out 175 horsepower for the Rogue and 172 horsepower for the RAV. The difference is in the suspension and transmission systems that allow the RAV to harness its power just a bit better. For a smooth ride and just enough power, you've got to opt for the RAV.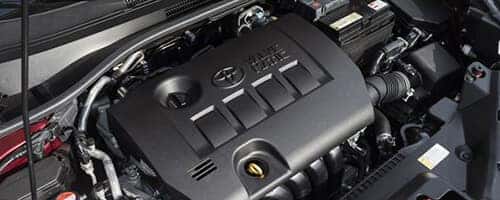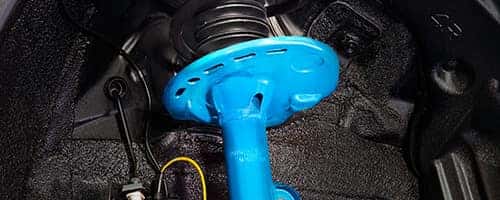 ---
INTERIOR
Greenvale customers are a bit pickier about their interiors than the rest of the crowd, so we're pleased to announce the upgrades that Toyota made to the newest RAV. RAV offers a premium interior with heated and power adjustable front seats, standard moonroof with upgrades to power moonroof, and a touchscreen dash navigation system that's going to link up all of your entertainment and navigation features. For its part, the Rogue has Nissan ProPilot Assist, helping you keep your vehicle in the center of your lane and interior LED lighting that makes for a more soothing cabin ride. Both of these vehicles have a great interior, but we're convinced that the majority of you out there will appreciate what the RAV did with its interior in 2018.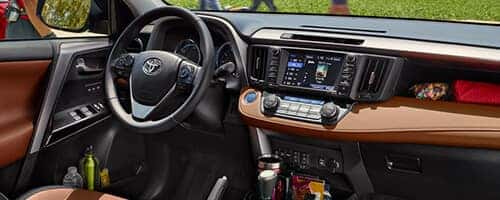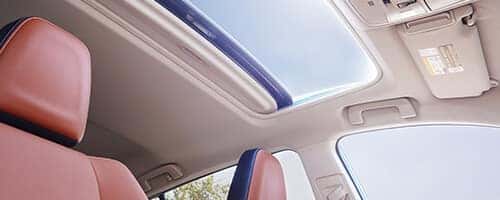 ---
SAFETY
Toyota Safety Sense is one of the premier safety systems in vehicles today. You'll find that the majority of its features are standard, not upgrades. And we love this philosophy. If you want a complete vehicle, you need a safety system that offers what the RAV does, including pedestrian detection, Lane keep assist, and dynamic radar cruise control. The Rogue gives you rear cross traffic alert, automatic emergency braking, and other impressive features. We're opting for Toyota on this one.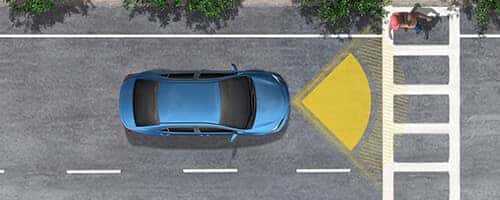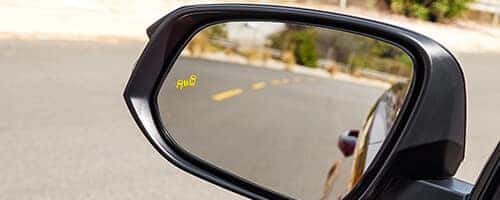 ---
TECHNOLOGY
The interior of the Rogue gives you plenty of tech: heated steering wheel, Sirius XM radio options, and an impressive infotainment dash. But for our needs, the RAV comes through with a 6.1 inch touchscreen dash that will give you all the music and entertainment you need to get where you're trying to go.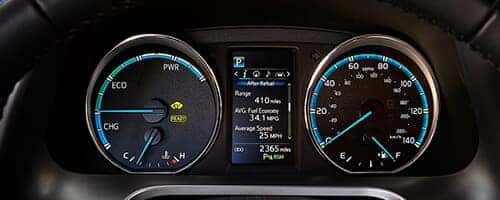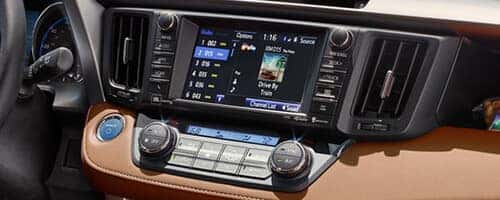 Toyota Dealer in Greenvale, NY
The Toyota difference.
The Greenvale dealership in New York awaits your visit. The Salesperson cannot wait to take you for a ride in the Toyota RAV4 so that you can see everything that it has to offer you. You'll go on a long trip with your salesperson, and you'll experience the car and all of its pleasantries. If you like it, you'll move on to the next step, which is visiting the finance department to create an agreement. Make your phone call today, and you could be taking home your dream car tomorrow.
* EPA estimated MPG may vary by transmission, trim and individual driving behavior.