Penn Toyota > 2018 Toyota Sienna vs 2018 Honda Odyssey
2018 Toyota Sienna vs 2018 Honda Odyssey
Checks the to-do list and the wish list.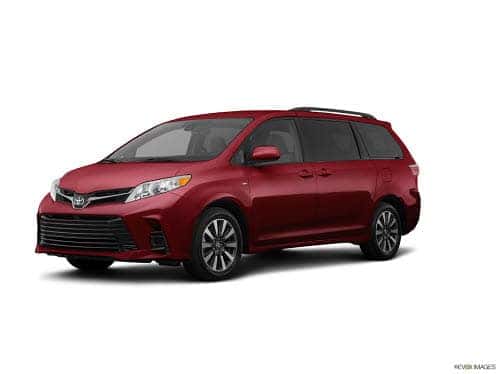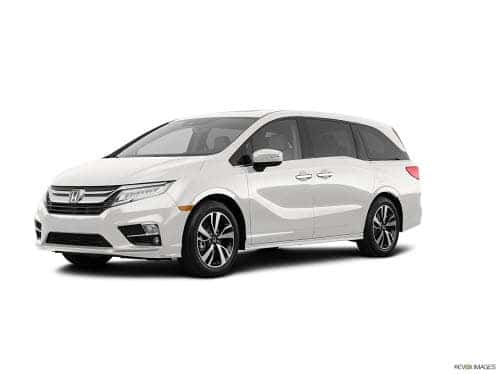 ---
VS
---
| 2018 Toyota Sienna | vs | 2018 Honda Odyssey |
| --- | --- | --- |
| $33,660 | MSRP | $37,360 |
| 3.5L 6-Cylinder | Engine | 3.5L 6-Cylinder |
| 296 HP @ 6600 rpm | Horsepower | 280 HP @ 6000 rpm |
| 19 City/27 Highway mpg* | Fuel Economy | 19 City/28 Highway mpg* |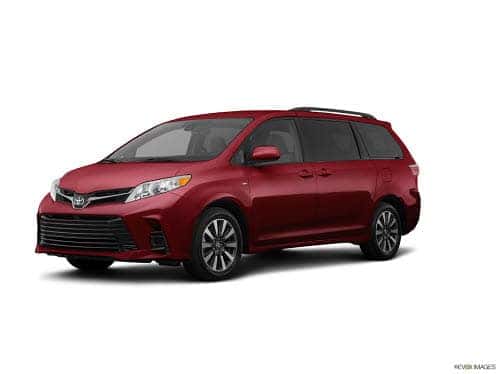 View Inventory
TOYOTA SIENNA

"For many people, the stigma of owning a minivan is too much to bear. Instead, they turn their focus to the latest crossover SUV. Shame really, since the minivan remains one of the most sensible ways to move your family around."
2018 Toyota Sienna vs 2018 Honda Odyssey
Serving Greenvale, NY
The 2018 Toyota Sienna offers an attractive package of safety, performance, and comforts. Does it stand up to the 2018 Honda Odyssey? This review will examine the two minivans and present some key facts about each.
---
EXTERIOR
Both minivans offer power-sliding rear doors on the second-tier trim level. You can also get sound-reducing windshields and heated side mirrors. However, the Sienna offers standard exterior equipment you won't find on the comparable Odyssey. A wiper de-icer is ready for the worst New York weather. Automatic high beams will raise and lower light in response to traffic, helping NY drivers keep their hands on the wheel during busy nighttime drives.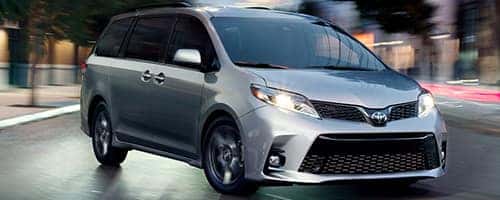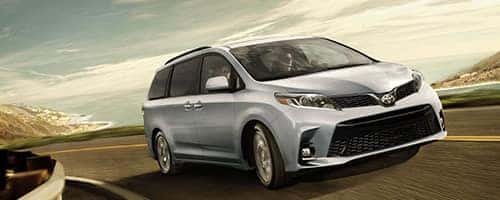 ---
PERFORMANCE
For family drivers, the most important facet of the minivan may be its performance. After all, New York drivers want to feel confident when they are merging into highway traffic or passing another car at interstate speeds. The 2018 Toyota Sienna has a 3.6-liter V6 that generates 296 horsepower and 263 lb-ft of torque. Trailing behind, Honda Odyssey power outlay is 280 horsepower and 262 lb-ft of torque. Despite having more power, the Toyota has almost the same fuel economy as the Odyssey. Siennas can tow up to 3,500 pounds while Odysseys are limited to a 3,000-pound tow.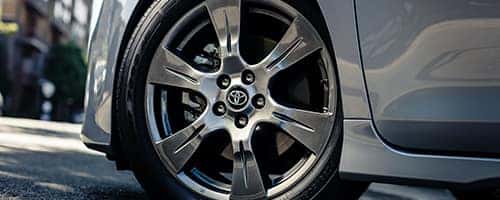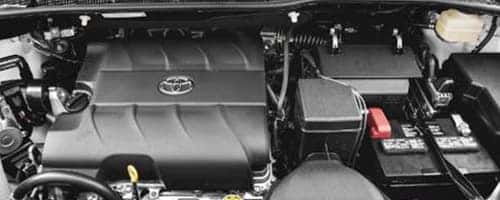 ---
INTERIOR
Siennas have more interior volume than Odysseys. This allows the Toyota to offer more shoulder room on every row. Each minivan comes with seven or eight seats, depending on your model choice. Only the Sienna has a removable second-row center seat, making it a perfect choice for those who want extra seats for carpooling but don't need it for family vacations. Greenvale NY parents will appreciate the Toyota LE's easy-clean fabric upholstery. Toyota engineers have used a deep well to help create 39 cubic feet of space for a big family's luggage. For a big family, a larger cargo hold should keep the clutter out of the cabin on long vacations. The Honda Odyssey cargo capacity is rated at 31 cu.ft. That's less than the cargo space in the two-row Toyota RAV4.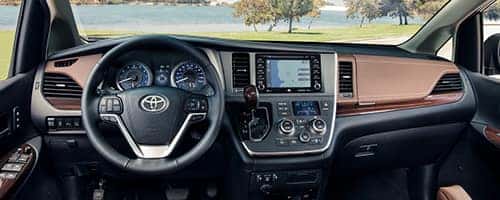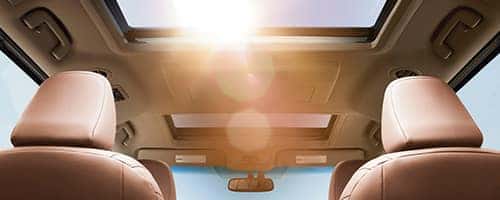 ---
SAFETY
The two minivans have five-star NHTSA safety ratings. Eight airbags ensure more coverage in the event of an accident. Siennas are the only minivan to offer all-wheel drive. This feature promotes safer travel when the road is wet, snowy or icy. Siennas start off with blind spot mirrors, which aren't offered on the Odyssey in Greenvale NY. Both vehicles are offering a standard rearview camera, a rear cross-traffic alert, and a blind spot monitor. The Sienna has valuable crash avoidance standards that are reserved for the Odyssey second-tier edition. This includes a frontal collision system with warning, autobrake, and pedestrian detection. Siennas also have a standard lane keeper with warning and assist. Adaptive cruise control uses radar to regulate the minivan's travel in busy New York traffic.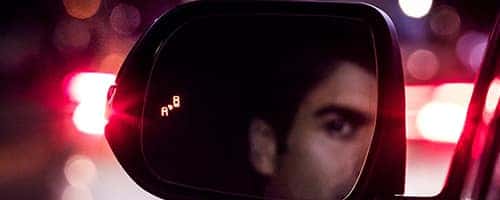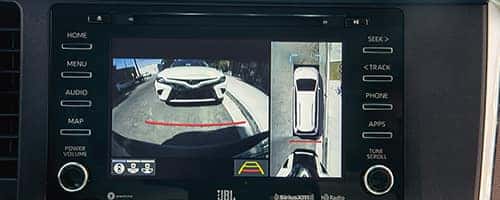 ---
TECHNOLOGY
Siennas are good partners. The standard Entune system includes a Connected Navigation component. This Scout GPS Link provides moving maps and other navigational tools to help the family get where they are going. It comes with a three-year trial, and it is not available on the Odyseey. Both minivans come with touchscreens and dedicated smartphone apps for use with Bluetooth streaming audio.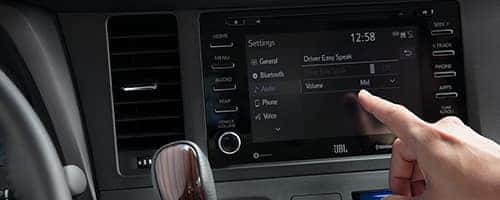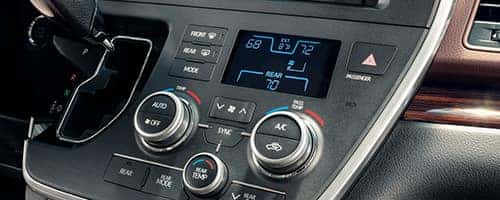 Toyota Dealer in Greenvale, NY
The Toyota difference.
There's more to learn about the 2018 Toyota Sienna. You can find it at our Toyota dealership in Greenvale NY. Serving Bayside, Long Island, Westbury, and Valley Stream, New York, shoppers, we are home to the only All-Wheel Drive minivan on the market. Come check it out!
* EPA estimated MPG may vary by transmission, trim and individual driving behavior.