Penn Toyota > 2018 Toyota Sienna vs 2018 Nissan Quest
2018 Toyota Sienna vs 2018 Nissan Quest
Checks the to-do list and the wish list.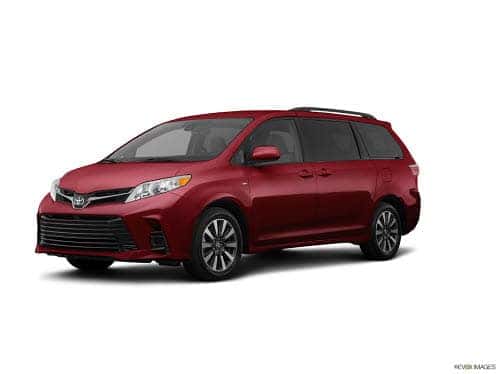 ---
VS
---
| 2018 Toyota Sienna | vs | 2018 Nissan Quest |
| --- | --- | --- |
| $33,660 | MSRP | $35,050 |
| 3.5L 6-Cylinder | Engine | 3.5L 6-Cylinder |
| 296 HP @ 6600 rpm | Horsepower | 260 HP @ 6000 rpm |
| 19 City/27 Highway mpg* | Fuel Economy | 20 City/27 Highway mpg* |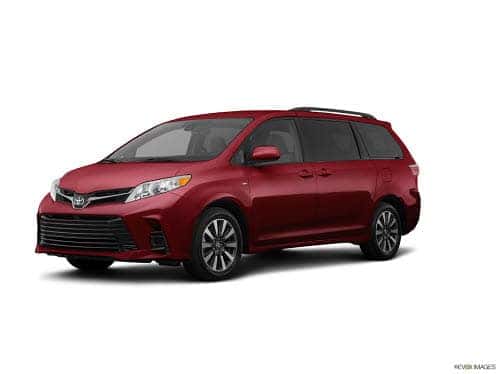 View Inventory
TOYOTA SIENNA

"For many people, the stigma of owning a minivan is too much to bear. Instead, they turn their focus to the latest crossover SUV. Shame really, since the minivan remains one of the most sensible ways to move your family around."
2018 Toyota Sienna vs 2018 Nissan Quest
Serving Greenvale, NY
The 2018 Toyota Sienna eclipses the Quest in nearly every category there is to compete, but New York residents prefer a more detailed explanation of why, so we're here to provide that for Valley Stream, Long Island, Bayside, Westbury, and Greenvale citizens. The uncertain future of the Quest alone should hint that the Sienna is the king in nearly every automotive category. And while the Quest had a decent run and provided many people with a reliable vehicle, it just didn't have the personality and style of the Sienna. Here's why.
---
EXTERIOR
First things first: The Sienna is well-known as a stylish and sleek mini-van. It's definitely not dull or to be outdone by today's SUVs. Instead, this one is going to turn head for its stylish choice of colors. Select from Silver Sky Metallic, Salsa Red Pearl, and Midnight Black Metallic, to name just a few exterior color choices. And the more sculpted, sleek exterior makes for a startling and pleasing appearance. The Quest? Not so much on the looks. What they went for was efficiency and sufficiency. Nissan didn't quite hit the mark. With a starting price of just over $30,000, the Sienna promises to be one of the most exciting mini-van releases of the year and certainly a milestone for Toyota. New York drivers have a treat in store.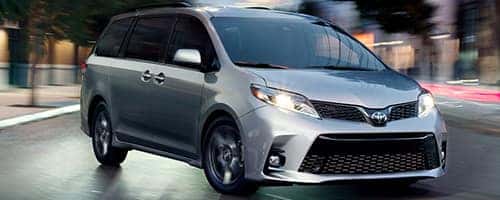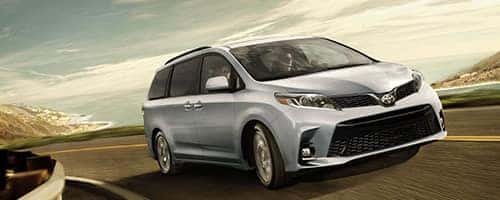 ---
PERFORMANCE
The Sienna annihilates the Quest in performance. Toyota presents a mini-van that can go from 0-60 in 6.9 seconds, compared to the 7.9 seconds it takes the Quest to reach the same speed. That's largely due to the difference in horsepower. The Sienna has 296 horsepower compared to the 260 horsepower of the Quest. Both are darn impressive in any universe, but the Sienna just gets it done faster and with more power. If you're in NY and want a high performance mini-van, you can't do better than the Sienna.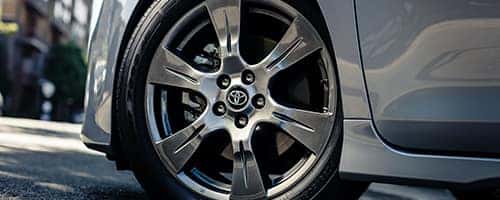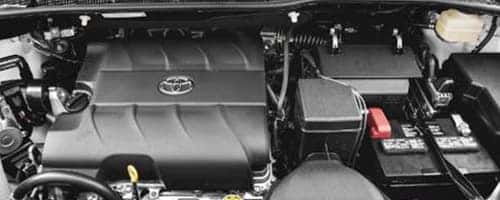 ---
INTERIOR
Greenvale NY customers can be a bit picky about their interiors, and this is never more important than in a family mini-van. You need ample comfort, convenience, and entertainment for passengers of all sizes and ages. Cargo space is also very important. The Quest can only carry 7 passengers compared to the 8 passengers that can comfortably ride in the Toyota model. Nissan loses out there again. And Greenvale residents are typically searching for a mini-van when they need ample space for passengers AND cargo, so it's vital that the mini-van they purchase has enough space. You can count on Toyota to provide that.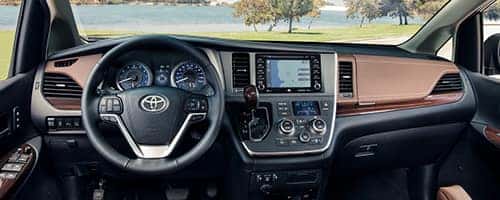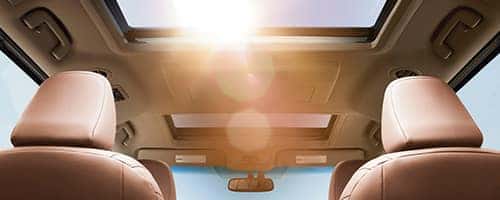 ---
SAFETY
Toyota Safety Sense is a premier suite of safety features that are featured on this model as well. You won't find that on the Nissan model. With Safety Sense, you get Lane Departure, Steering Assist, Dynamic Radar Cruise Control, Traction Control, and oh so much more. It's the suite of tools that every New Yorker needs to get safely to every destination. For its own part, Nissan did their best to keep up.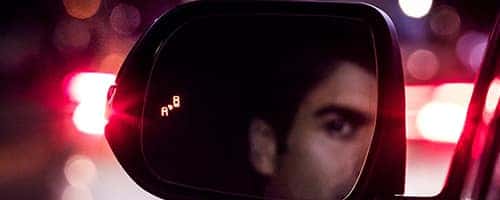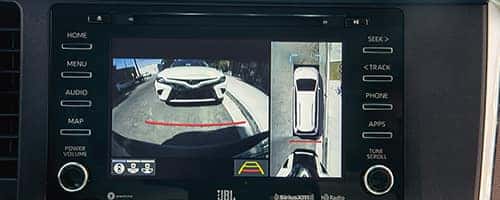 ---
TECHNOLOGY
Toyota gives you the terrific Entune App to take care of all your entertainment needs. And that's important, especially if you have children as passengers. Explore Yelp, Pandora, and a whole league of other apps that will make your days on the road easier. Easy Speak allows you to control everything effortlessly through voice commands, increasing your safety even further. The Nissan just doesn't live up these expectations but they do have some nice features, such as a touchscreen HD display for navigation and entertainment needs. All in all, Toyota wins out big in this race.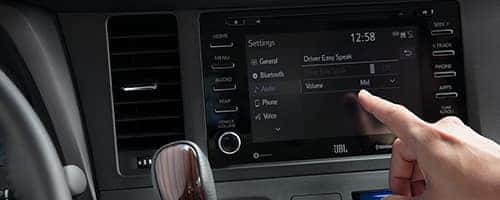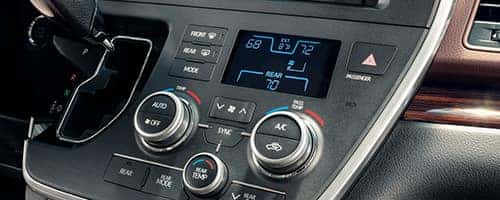 Toyota Dealer in Greenvale, NY
The Toyota difference.
There's more to learn about the 2018 Toyota Sienna. You can find it at our Toyota dealership in Greenvale NY. Serving Bayside, Long Island, Westbury, and Valley Stream, New York, shoppers, we are home to the only All-Wheel Drive minivan on the market. Come check it out!
* EPA estimated MPG may vary by transmission, trim and individual driving behavior.