Penn Toyota > 2018 Toyota Tacoma vs 2018 Nissan Frontier
2018 Toyota Tacoma vs 2018 Nissan Frontier
Built for the endless weekend.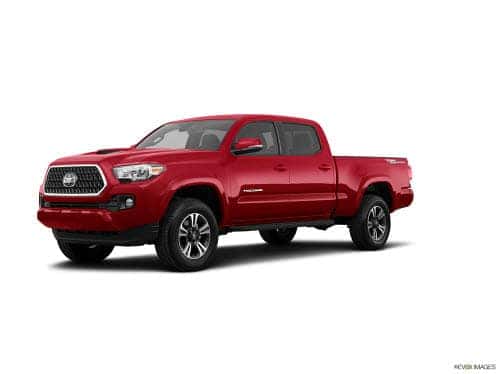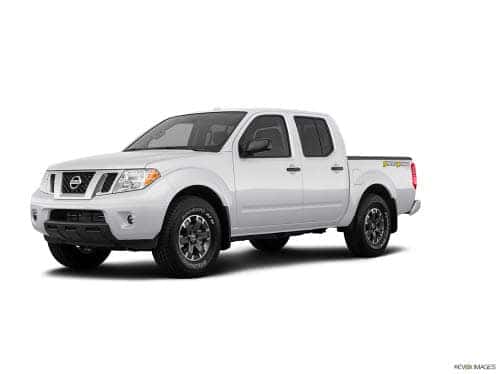 ---
VS
---
| 2018 Toyota Tacoma | vs | 2018 Nissan Frontier |
| --- | --- | --- |
| $31,265 | MSRP | $29,540 |
| 3.5L 6-Cylinder | Engine | 4.0L 6-Cylinder |
| 278 HP @ 6000 rpm | Horsepower | 261 HP @ 5600 rpm |
| 20 City/23 Highway mpg* | Fuel Economy | 16 City/22 Highway mpg* |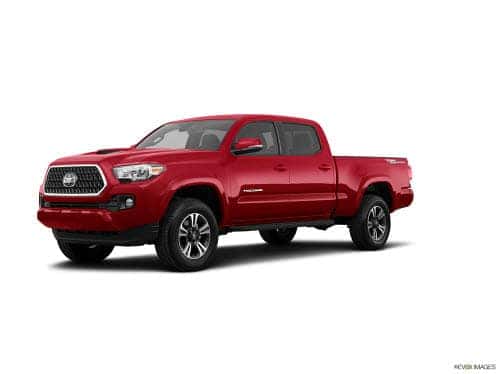 View Inventory
TOYOTA TACOMA

"If excellent utility and off-road ability are priorities for your next vehicle, the 2018 Toyota Tacoma should be high on your list. The wealth of available configurations means there's likely a Tacoma that fits your needs, and some of them provide an impressive degree of trail-busting capability..."
2018 Toyota Tacoma vs 2018 Nissan Frontier
Serving Greenvale, NY
Hunting for the right midside truck for your New York lifestyle? Take a look at how the 2018 Toyota Tacoma stands up to the 2018 Nissan Frontier.
---
EXTERIOR
While the Nissan Frontier is way overdue for an update or, at least, a refresh, the Tacoma received numerous upgrades in recent years. Frontier boxes are 18 inches in height and 73.3 inches in lengths. Tacoma boxes are bigger at 73.7 inches and deeper at 19.1 inches. Only Tacomas have standard self-regulating high beams to control light at night, allowing the driver to keep both hands on the wheel. These automatic high beams aren't even an option on the Frontier in Greenvale, NY.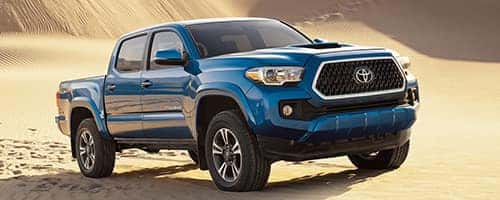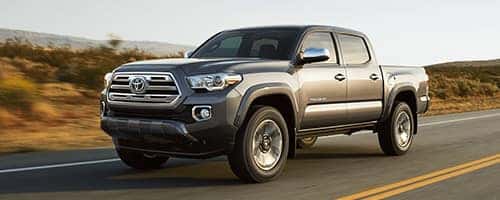 ---
PERFORMANCE
Frontier Crew Cabs with an automatic transmission have poor gas mileage. The truck is rated 15 mpg city and 21 mpg highway. By comparison, the Tacoma automatic earns 19 mpg city and 23 mpg highway. That can make a huge difference in how much the owner pays in fuel costs. Furthermore, the Tacoma's 159-horsepower engine is more powerful than the Frontier's 152-horsepower engine. The gross combined weight rating makes it clear that the Tacoma is stronger. Frontiers are rated for 7,936 pounds vs. 11,360 pounds with the Tacoma in Greenvale, New York. When it comes to the V6 models, Tacomas retain the advantage with a 278-horsepower engine. Frontier V6 editions generate only 261 horsepower. Tow ratings show the Frontier (6,710 pounds) lags behind the Tacoma (6,800 pounds). Tacoma's V6 payload is the best in class. Even the automatic transmissions give the win to the Tacoma (six-speed) over the Frontier (five-speed).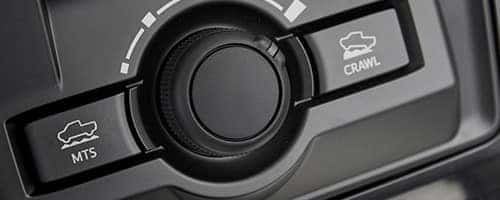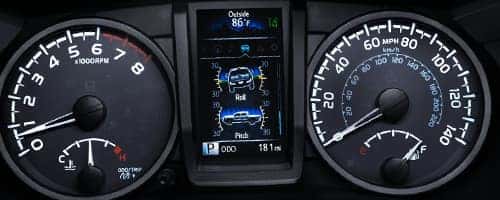 ---
INTERIOR
While Frontier cabins seem rugged, Tacomas seem more refined. This is due to recent upgrades that made the Toyota more contemporary. Nicer cloth fabric lines the seats. Full dash tech is on board even the least expensive model. Like its rival, it comes in four-seat Access Cab and five-seat Double-Cab models. Both trucks can be outfitted with leather and other upscale amenities. At the base level, however, the Frontier doesn't have air conditioning or power windows and doors. These are standards with Toyota.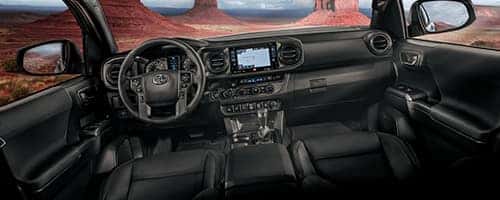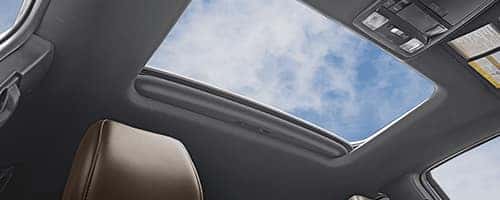 ---
SAFETY
Both trucks have airbags, traction control and electronic stability control. However, the Tacoma has two extra airbags, Brake Assist for emergency situations, and Toyota Safety Sense features. The Toyota has equipment that watches the lane lines and warns the driver to straighten up. Failing that, the assist may try to pull the truck into its lane. An autobrake acts as a follow up to the forward collision warning and pedestrian watch. Adaptive cruise control regulates how fast the truck travels in busy traffic, leaving the driver with steering duties. Options include a blind spot monitor and rear cross-traffic alert. With so many standards and options that aren't even offered on the Nissan, the Tacoma definitely pulls ahead.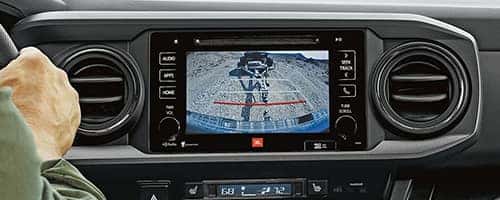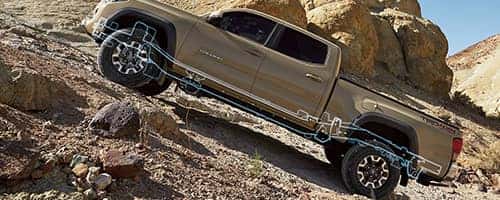 ---
TECHNOLOGY
Toyota's standard dash tech includes a 6.1-inch touchscreen, a USB port, Bluetooth phone, Bluetooth streaming audio, and a rearview camera. You also get Siri Eyes Free for iPhones. It's also the only truck to come with hardware for a GoPro camera. Nissan's standards are similar, but the screen is just a five-inch display. To get the 5.8-inch touchscreen, you'll have to buy a package or step up to the fourth-tier edition.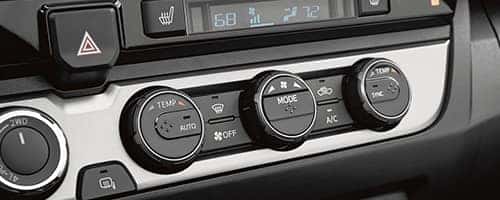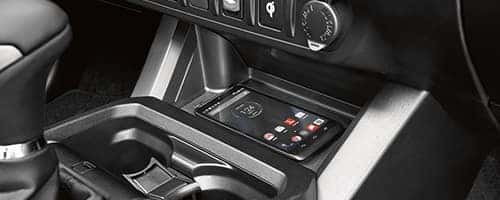 Toyota Dealer in Greenvale, NY
The Toyota difference.
You can find out more when you visit our Greenvale NY dealership serving Valley Stream, Long Island, Westbury and Bayside, New York.
* EPA estimated MPG may vary by transmission, trim and individual driving behavior.